Package EXPOTIME! with MUSEUM AKTUELL Online (European readers)
From July 2019 onwards, you can read MUSEUM AKTUELL Online and EXPOTIME! in a package - i.e. more than 600 pages a year. Both magazines of the package contain exciting, richly illustrated contributions of well-known journalists and museum professionals, are scientifically written and edited with care, designed for transferability, oriented on currently important topics and full of suggestions. In short: a set magazine for the employees of each museum.

The format of the package is Flipbook in eBook technology. Technical requirements: PC. Readable with HTML5 or Flash or a free flipbook reader. The format allows the following options:

- Book-like optics, turning of pages

- Full screen

- videos integrated in the text

- Full text search

- active links to websites and eMails

- Infinitely variable zoom (including adjustment to page width)

- Fast jump to desired pages

- Print of pages is possible

- Marking and copying of text passages

- Thumbnail display of double pages

Access to the package with password or - for larger institutions, universities or libraries - up to 5 unlocked IP addresses.
other products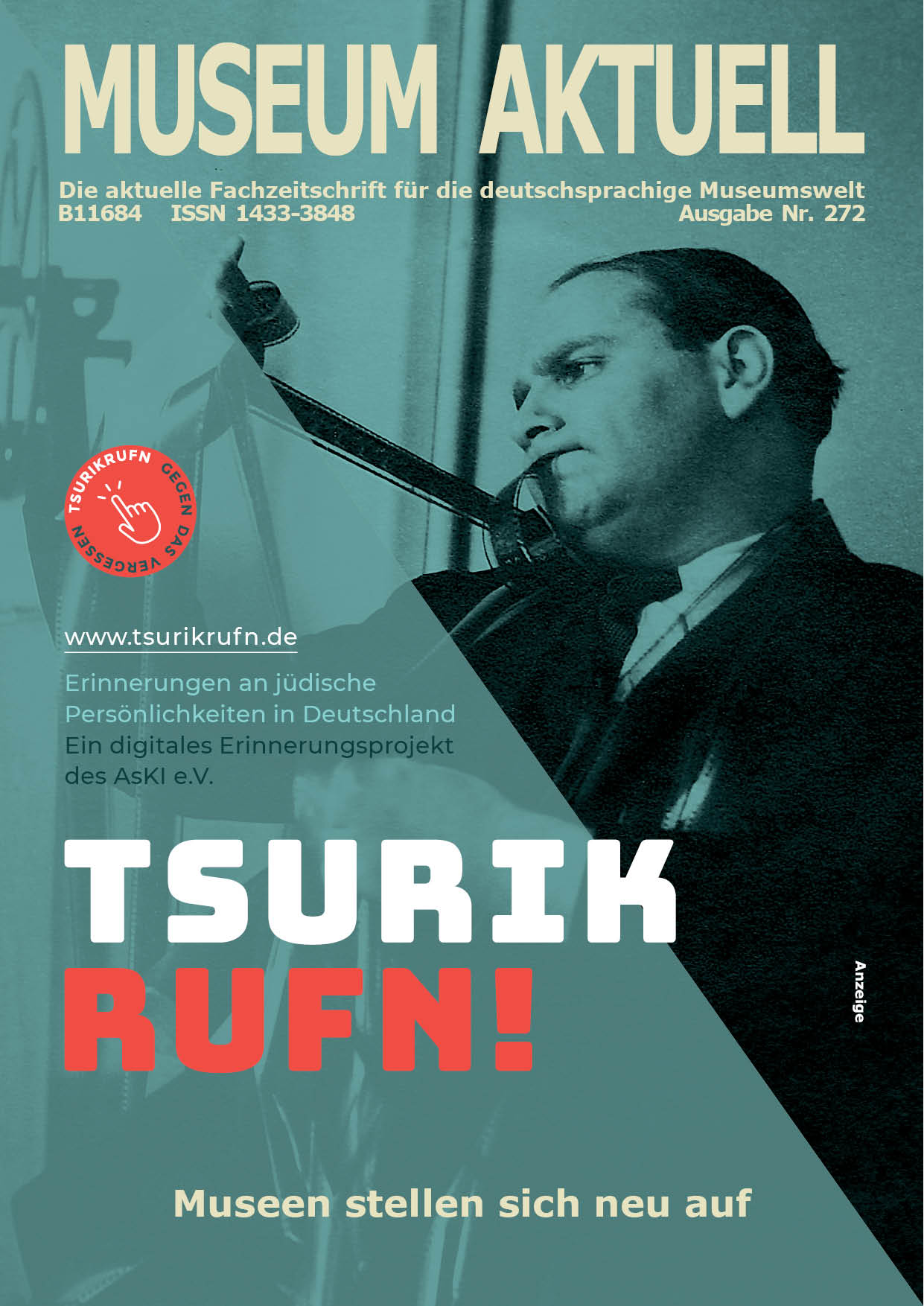 150,00 EUR
190,00 EUR