KONSERVATIVe Online dictionary (private licence)
KONSERVATIVe is an important translation tool for curators and conservators. Participation will be awarded!

The new online dictionary for conservators and heritage protection
German-Englisch-German

The big SQL-Database growing fast together with its registrated users.

Costs for 12 months: licence for 1 single PC (activation with password): 25 €. See note below!


For each eMailed and accepted correction or additional term we credit 5 € to the next invoice as long as 0 € is reached.

Examples: Someone buys a single licence for 25 € and mails us three accepted new terms. The next invoice amounts to only 10 €. An institution buys a multiuser licence and eMails us 30 accepted corrections and new terms. For the next year, there will be no invoice and the user is listed as sponsoring partner.

The licenses are not transferable.
No postage costs.
Free for copy and paste.
Made for fast workers.

The editor is main contributor and editor of the trilingual Großes Fachwörterbuchs für Kunst und Architektur, art historian, member of ICOM Germany and IIC Austria and active contributor to LEO

For the latest number of words included see our intro page of www.museum-aktuell.de.

MEHR und Registrierung hier: http://www.museum-aktuell.de/index.php?site=kwb_register&TM=8

Please note: Due to the quadruplication of content in recent months, the single user licence will be 40 €/$ beginning November 1, 2018.
other products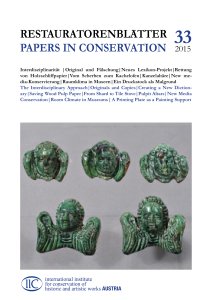 52,00 EUR
160,00 EUR